The Betting Coach
15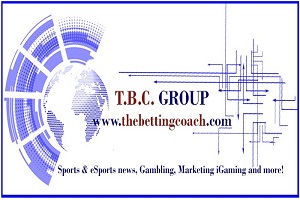 The Betting Coach
is an international website, founded in 2015, specialized in providing innovative and effective business solutions, aimed to the social marketing and the online promotion of products and services.
With its historical and strategic headquarters in Italy, the Group has a vast network of representative offices and branches in 7 countries.
Through a combination of organic growth and mergers and acquisitions, The Betting Coach has rapidly evolved over the past few years to become one of the largest b2b news and marketing networks in the world.
For years the Group has been the main point of reference for the business of 48 companies, around 350 delegates and over 400,000 geolocated users mainly in the areas of Europe and the United States, focused on the business of betting, casinos, cryptocurrencies, trading and other solutions interesting.
The website also offers a complete portfolio of established brands and media partners which, in collaboration, allow it to reach and serve a vast network of users and territories.
The Betting Coach promotional initiatives are able to transform opportunities into possibilities!
Its young and dynamic team has been a protagonist of the global gaming scene for years and uses its skills to create networking opportunities for all connected partners.
Experience and ideas are based on the constant innovation that the group manages to implement in all its work!
This helps The Betting Coach deliver successful solutions, through the combination of academic knowledge, technology and practical experience.