Media Partner of VR&AR Fair_1
11

'

---
The VR/AR Association (VRARA) is an international organization designed to foster collaboration between innovative companies and people in the virtual reality and augmented reality ecosystem that accelerates growth, fosters research and education, helps develop industry standards, connects member organizations and promotes the services of member companies.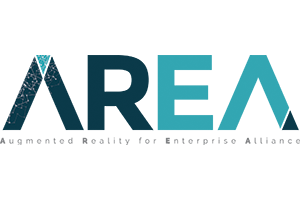 ---
AREA background
We are the only global, membership funded non-profit alliance dedicated to helping accelerate the adoption of Enterprise Augmented Reality (AR) by supporting the growth of a comprehensive ecosystem. We support innovative companies, aspiring to invest in AR technology who need a better understanding of the tools available, application possibilities, methods of implementation and return on investment.

The AREA provides a free and open exchange of good practices, lessons learned, and technological insights which can help enterprises effectively implement AR technology, boost operational efficiency and create long term benefit. We are currently over 30 strong with members from:
enterprises (buyers of AR solutions)
providers (of AR solutions)
non-commercial entities (Universities, public research institutes and agencies)

Members include established enterprises Boeing, Lockheed Martin, Newport News Shipbuilding and Bosch to smaller start-up provider companies helping to deliver innovation and solutions to the AR Enterprise ecosystem.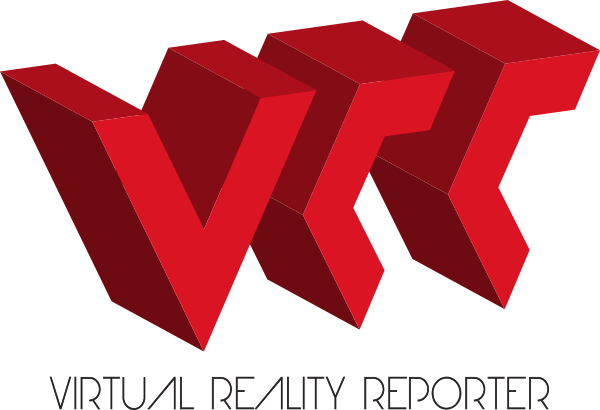 ---
Virtual Reality Reporter is a news media outlet & community covering virtual reality, augmented reality, VR storytelling, 360 video, immersive technology!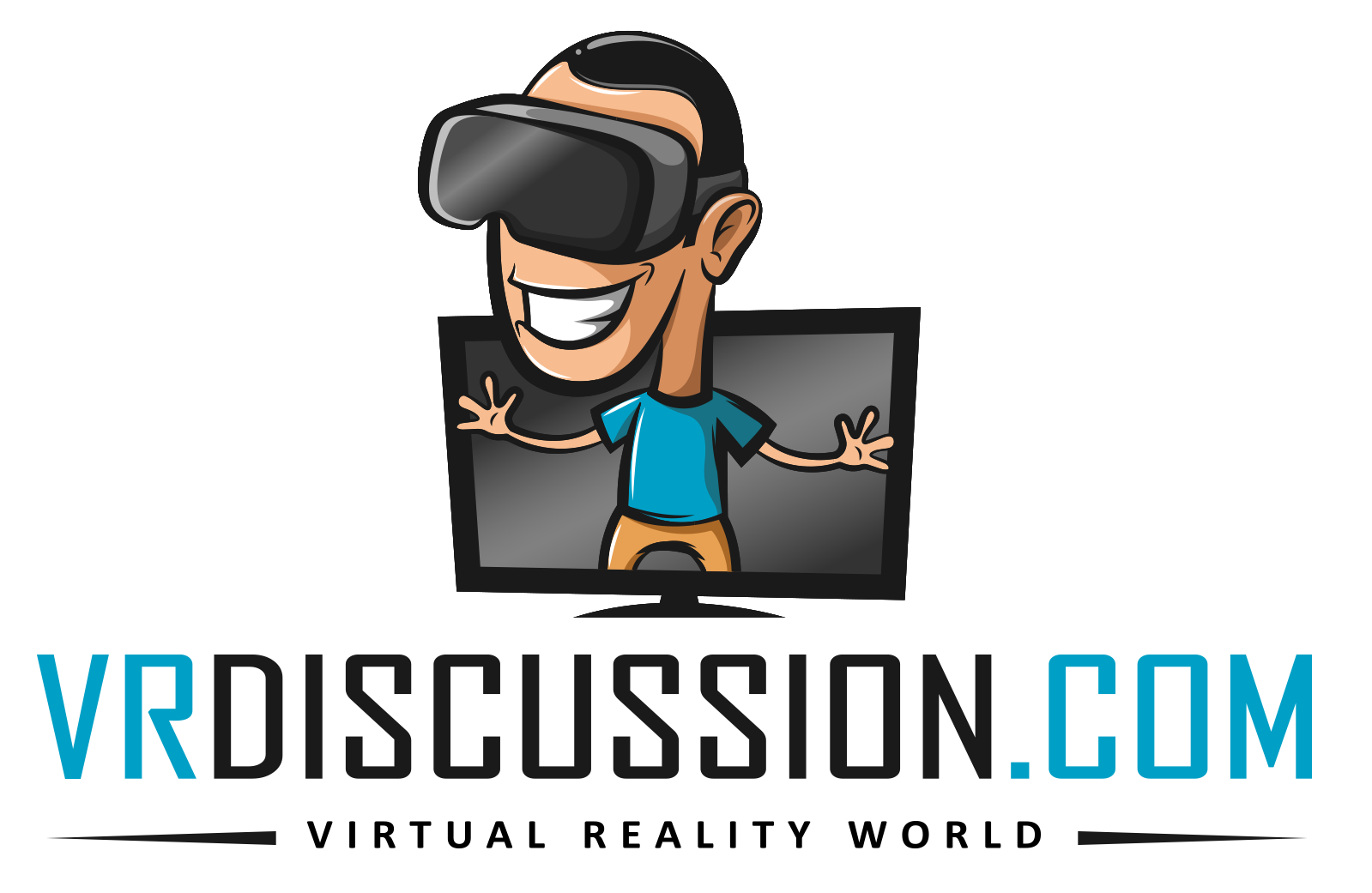 ---
VRDiscussion is a Forum and Blog website that provides you such environment where you can ask questions related to Virtual Reality (VR) and read about VR headsets, VR games and VR applications. This forum and blog will serve as a great discussion platform for not only gamers, virtual world geeks and fascinators but also for those who are very new to know the world of Virtual Reality.

---
This is a great independent VR platform with targeted traffic. VRstatus is a popular website where VR games, apps and 360 video developers upload content of theirs in order to share within the community. Your games can go on our list of charts and be among the top ones over VR market. This will obviously allow you to process more orders in a shorter period of time and bring massive popularity to your game, app or video.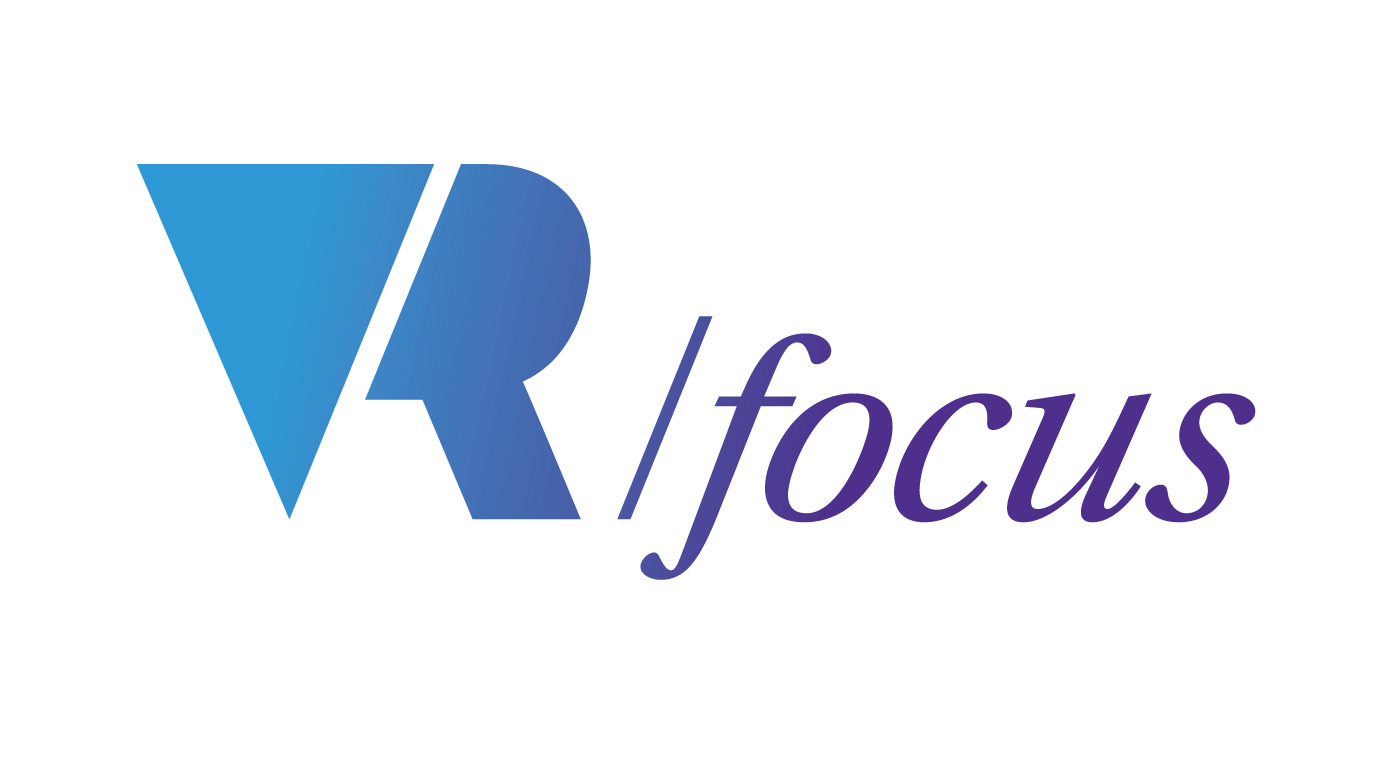 ---
VRFocus was established in 2013 with a singular goal: to offer consumers a location for all the latest virtual reality (VR) news. Launched in 2014, vrfocus.com quickly become one of the most popular VR specialist media outlets. Continued popularity and enormous growth has lead VRFocus Ltd. to become one of the most widely respected VR media companies worldwide.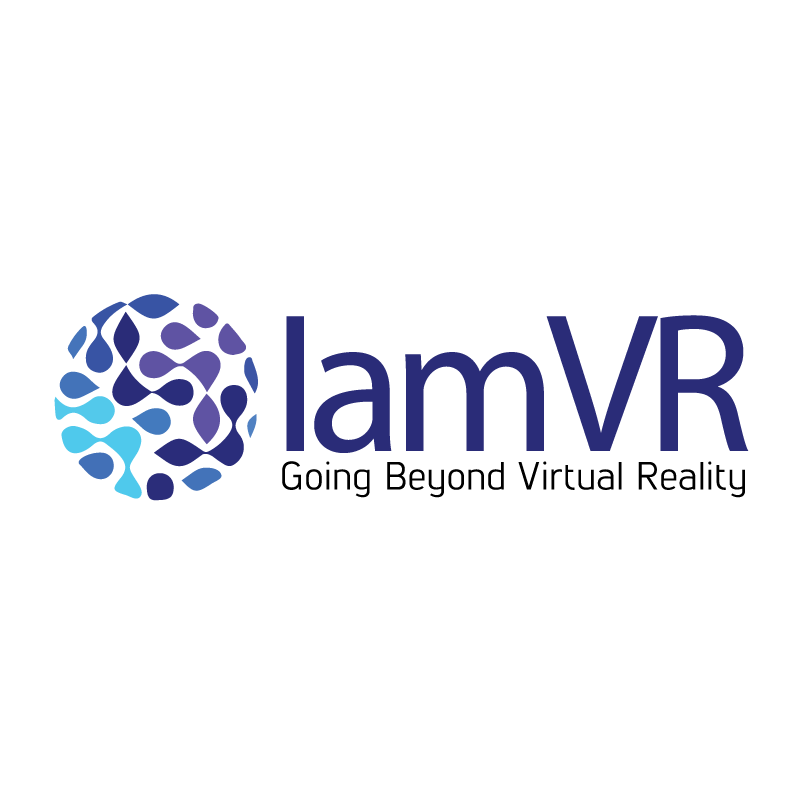 ---
IamVR brings you the world of Virtual Reality and Augmented Reality. Our aim is to enlighten, educate, and enhance the lives of our readers by making the content available and understandable to everyone so that we can all appreciate the beauty of 360 degree video and technology.Our content is both curated and in-house created to bring the best and most interesting content to our community. Our videos are found on YouTube (IamVROfficial) and on our website are created and edited by our own in-house team.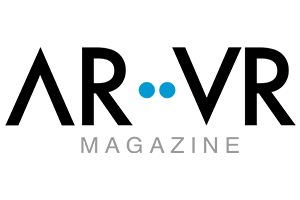 ---
AR/VR Magazine is an industry leading publication offering the latest news, trends, resources and analysis of the Augmented Reality & Virtual Reality Industry.

Haptic technology has made it possible to investigate how the human sense of touch works by allowing the creation of carefully controlled haptic virtual objects. Haptic.ro promote the newest app, technology and products from IoT, VR and IT fields
"WE LIVE IN THE IDEA AGE WHERE COMPANIES AND INDIVIDUALS SUCCEED OR
GOES DOWN DUE TO THEIR IDEA"
---
Gioconews is a very complete gaming network with a monthly review of 100 pages,giving big attention to the gaming world and to the worlds connected with it . For this reason Gioconews is present at the most important gaming centers, the Italian casinos and the meeting at the European level and the main play appointments.

---
CalvinAyre.com is the most trafficked gambling industry news site with an average of over 100k unique users and 300k page views a month. We cover the global gambling industry from Las Vegas to Macau to Australia and everywhere in between. If you¹re interested in raising your brands awareness in the global gambling industry, please contact us Advertise@CalvinAyre.com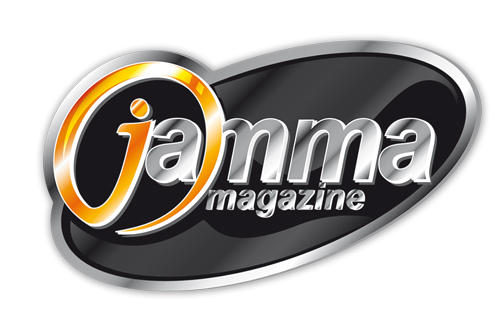 ---
Jamma is the name of Italy's leading gaming & gambling Newspaper and Online Magazine. Jamma is providing users the latest gaming technical services and forums, with legislative, financial and commercial news every day.Jamma Magazine is also a popular monthly Newspaper able to give more detailed news from the experts concerning market and business analysis of gaming and gambling, trends, and all the legislative information.

---
Holographica is a leading Russian media covering augmented, virtual and mixed reality markets for enthusiasts and entrepreneurs. We exist to help businesses and to promote the intelligent development of the technologies around the world. Since 2016, in addition to Russian, we are publishing in English for international coverage. Looking for partners and investors!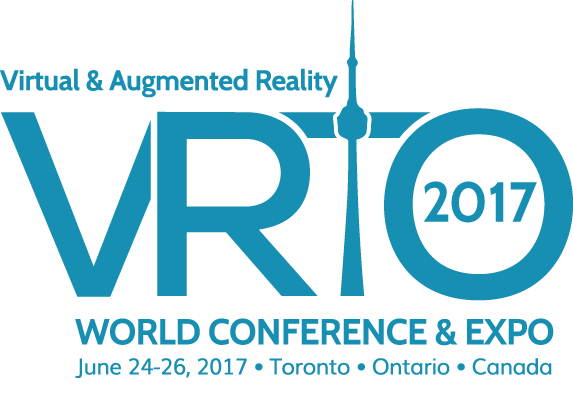 ---
VRTO Virtual & Augmented Reality Conference & Expo 2017. A unique, international exhibition and professional conference exploring arts, culture and science through immersive technologies.
June 24th-26th. Toronto, Ontario, Canada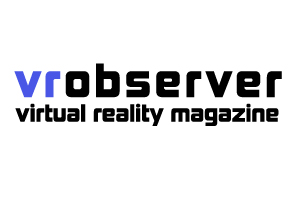 ---
Virtual Reality Observer is a rapidly growing source for the best in curated news, exclusive insight and commentary about virtual reality and new technology.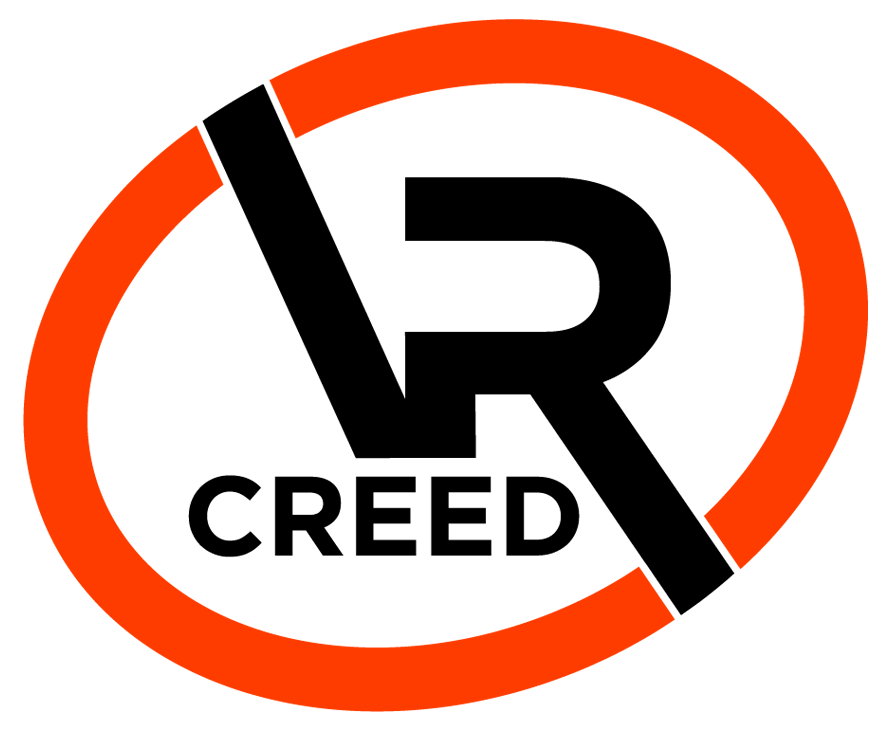 ---
VRCreed is a platform created exclusively for virtual reality content as well as 360 degree videos. The creators are two guys who understood the importance of VR in the next stage of internet, gaming and video development. We have started to work at VRCreed.com in February 2016 and by March a Beta Version of the website was released. Since then we have been working constantly to improve the VR Platform and we are really proud about what we obtained.
---

Interactive Ontario fosters growth in the IDM industry in the province of Ontario, Canada through government advocacy, events, trade missions, connections to business development opportunities and meaningful partnerships with complementary organizations. IO hosts over 35 events each year, providing knowledge sharing and networking in this quickly evolving industry.IO represents approximately 330 IDM companies, with a diverse group of members ranging from SMEs (small & medium enterprises) to large international corporations.

---
The best place to discover, distribute & discuss Virtual Reality.VRIndies is an independent VR community build to bring indie VR Enthusiast together and share knowledge with each other. You can find all the latest trends & resources and promote VR applications,events and Videos to global audience. We strongly believe that Virtual Reality is next big thing and all the Independent(Indies) artists are the assets of VR.

---
Printing3d.news Online Portal & Printing3D Magazine: Launched in October 2015, Printing3d is an online news portal. As the only active news source for 3D and digital technologies in Turkish language, we aim to bring the latest trends, developments and events in 3D printing world to the audience.We believe that Additive Manufacturing along with VR, AR, IoT and Robotics are pieces of the great evolution for a new digital world. We wish to be a part of this exciting process by following every developments of these technologies.

---
Gusture, founded in 2017, is an emerging news pioneer and aims to lead the media revolution. Gusture seeks to cover news in various categories including technology, health, social media, sports, business, etc. With its powerful reach, Gusture brings you the latest insights from the world of news.With its worldwide reach, Gusture strives to provide latest news and information relevant to the society in the shortest time possible.

---
ARVR are the worlds first Islamic branded AR/VR company. We provide client solutions throughout Augmented Reality and Virtual Reality technologies targeted towards the global Muslim market. Our website ARVR.com also serves to deliver the AR/VR community with news, stories and events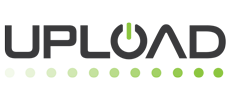 ---
UploadVR was incorporated in May 2015 with a simple mission, to accelerate the growth of the consumer VR industry and use immersive technology to make a positive global impact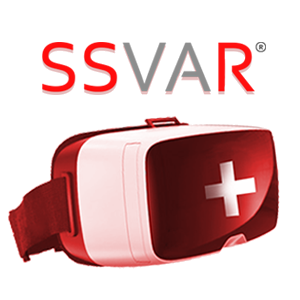 ---
The SSVAR is a non-profit organization based in Switzerland and is dedicated to fill the gap between the masses and professionals in the field of virtual, augmented and mixed reality industries. Its objectives are to: promote and bring these technologies into the mainstream, help technocrats, experts and Swiss inventors to realize their projects through networking, incubate startups in this area,be a think tank in the industry by publishing virtual, augmented and mixed reality trends in the Swiss market.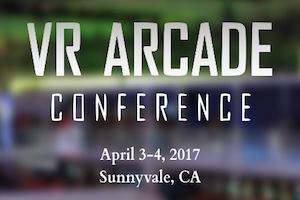 ---
VR Arcade Conference 2017 is a business conference gathering the leading players in VR Arcades and Theme Parks, VR Studios, VR Hardware and Software Platform Companies, and Entertainment Centers to demo the best and latest in VR and build the business partnerships they need to be successful in 2017.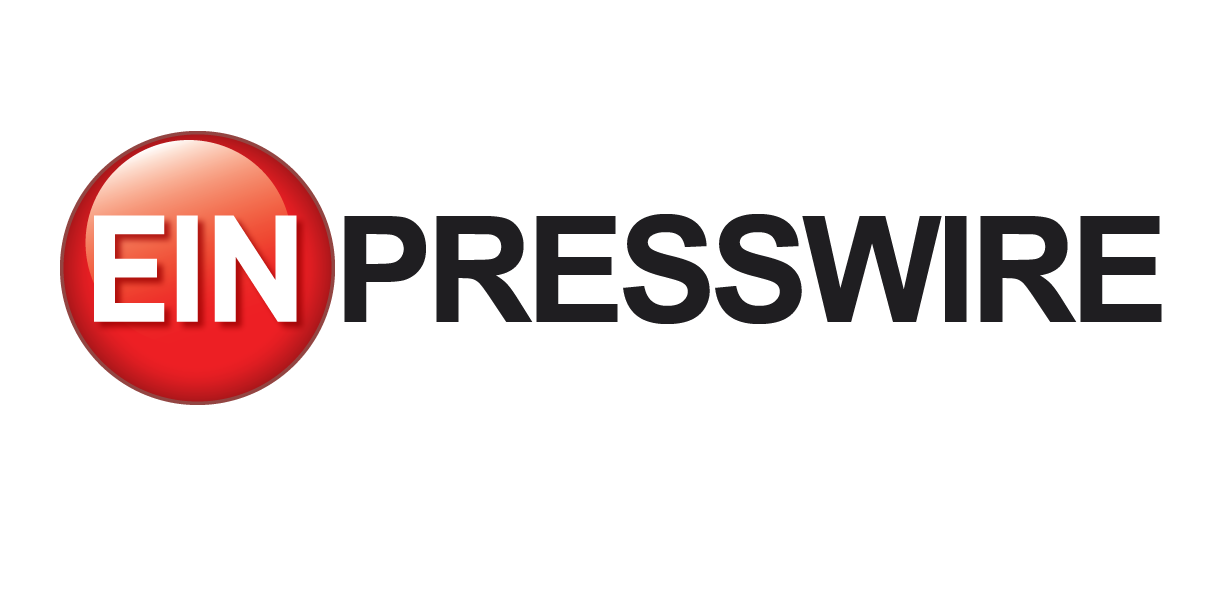 ---
EIN Presswire has a distribution "foot-print" that includes millions of users of our EIN Newsdesk media monitoring services. We also maintain one of the world's leading media directories providing us with up-to-date contacts for media in every country and U.S. state. Further distribution is achieved via RSS, email, partner websites, and social media. We are both a destination (EIN Newsdesk) and a distributor (EIN Presswire) for news. In one place you can distribute your news to the targeted audiences you select and monitor news on that topic published by thousands of worldwide sources. For more information or to try us FREE, please visit www.einpresswire.com/free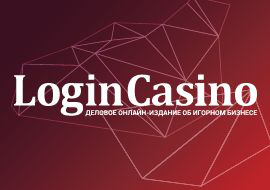 ---
Login Casino is an online media that highlights various events of the gambling industry. The resource aims to be a leading industry media that offers the most relevant and vital information from the area of gambling in CIS and neighboring countries. Login Casino delivers constant flow of news and longreads showing the current state of the gambling industry.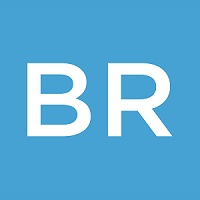 ---
Bookmaker Ratings is the largest sports betting related website in Russia and CIS. The site reviews and rates more than 200 online bookmakers. We also specialize in news, analytics and interviews about bookmaking industry of Russia and CIS along with publishing betting tips from celebrity experts. Bookmaker Ratings has 30% market share of bookmaker's affiliate market in Russia.

---
ISA-GUIDE is the most popular German online-platform on gaming and is well-known among the industry. The platform was already founded in 1998 by Reinhold Schmitt, who is its chief editor today. Main business partners of www.isa-guide.de are casinos in Germany, Austria, Switzerland and the Czech Republic as well as slot-machine manufacturer, casino operators, private betting companies and the German Lotto. With more than 14 million clicks and over 6.000 daily visitors the website is the top name for the hottest news and information on international gaming.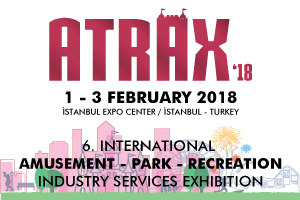 ---
The Amusement-Attraction and Park-Recreation Industry and Services Exhibition, is the first and only specialized exhibition of Turkey and neighboring countries. Following its fifth year of success ATRAX, its following years as well will continue to present the latest innovations, technologies, products and projects to the professionals of the sector and investors. ATRAX 2016, which hosted 180 companies from 23 countries, saw record high international participation. Providing its participants with the opportunity to secure new business deals at the international level, ATRAX Exhibition was visited by a total of 8.260 professional visitors from 41 countries.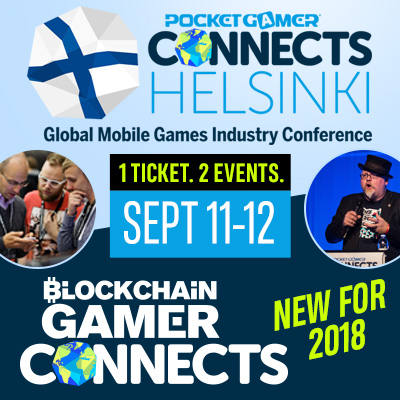 ---
For the game industry professional or fan, Events for Gamers is the only exclusive calendar featuring the latest show dates and news on worldwide conferences, conventions, and hundreds of other related events. Our team is here for your event interest. For more information, visit: www.eventsforgamers.com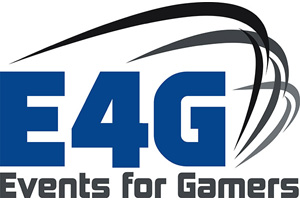 ---
For the game industry professional or fan, Events for Gamers is the only exclusive calendar featuring the latest show dates and news on worldwide conferences, conventions, and hundreds of other related events. Our team is here for your event interest. For more information, visit: www.eventsforgamers.com

---
Tractica, an Informa business, is a market intelligence firm that focuses on emerging technologies. Tractica's global market research and consulting services combine qualitative and quantitative research methodologies to provide a comprehensive view of the emerging market opportunities surrounding Artificial Intelligence, Robotics, User Interface Technologies, Advanced Computing, Connected & Autonomous Vehicles, and Wearables & Digital Health. For more information, visit
www.tractica.com
.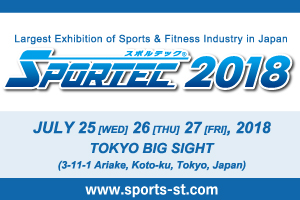 ---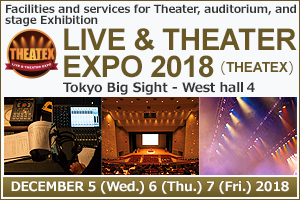 ---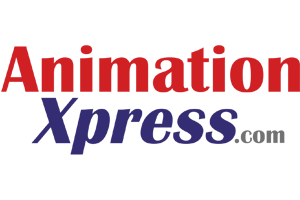 ---
AnimationXpress India Private Limited is one of the world's leading portals for news and information on Animation, VFX, Gaming and Comics industries. It is led by Anil Wanvari, the founder, and editor-in-chief. Through news, features, forums, case studies, analysis, promotions, as well as through online community services such as forums, galleries, etc, AnimationXpress acts as an information facilitator and a knowledge catalyst for the AVGC community.
---
The website My Dear Drone understands the significance of the drone innovation. They see the enormous possibilities that drones can have for human kind. Drones could help save lives. On the website you will find all the information and all the latest technology around drones. A website that every drone-lover should definitely keep an eye on!

---

---
Twitter Tech News (www.twittertechnews.com) brings you good practices from a supportive network of professionals focused on Automotive HMI, CAD/CAM/CAS and Virtual Reality for Designers.
Our followers are Automotive OEM and Tier 1/Tier 2 Suppliers, CAD Designers, Concept Designers,Systems Integrators and 3D Visualisation Designers.

Integrating LinkedIn and Twitter we massively boost networking activities, sharing and supporting the most important tech events across the globe through our network of professionals and social media followers.

Find an extensive list of Automotive and Virtual Reality events on our "open" calendar, including a free submission form to add your events for free.

Highlight your case studies, products news, scientific researches to "share your knowledge" with a targeted audience and increase your network.
Get in touch for a detailed overview of our stats to better plan your advert campaign on our pages and social media.

Brought to life and managed by Raffaele Schiavullo thanks to his experience as Senior 3D/VR Specialist and HMI Developer.
---

---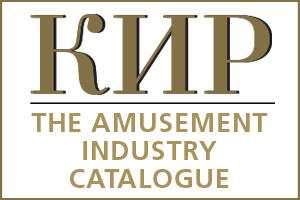 ---
The Amusement Industry Catalogue (AIC) www.kir.aaex.ru the leading Russian information and analytical magazine devoted to show business and leisure. The catalog acquaints readers with new tendencies in the market of entertainments, with the range of the equipment and accessories for parks, entertainment centres, aquaparks. Each issue of the magazine contains an extensive database about producers and sellers of the gaming, entertaining and accompanying equipment. In the magazine stories of creation of successful investment projects are presented to entertainment industry. The review of foreign brands and the Russian trademarks of the gaming and entertaining equipment is carried out. Important factor in work of staff of magazine is search of new, arising tendencies in show business. Mission of the magazine consists in placing emphasis on active areas of entertaining business and by that to prompt ideas and decisions for our readers. Thanks to the 20-year faultless reputation the catalog gained recognition among professionals of entertaining business.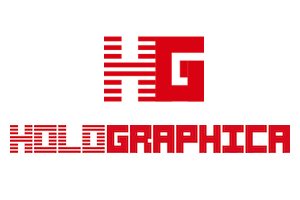 ---
Holographica is the leading independent media specialized in the augmented, virtual and mixed reality technologies. We daily provide thousands of readers with the latest news from the market. We are always looking forward to your stories. For any inquiries: editor@holographica.space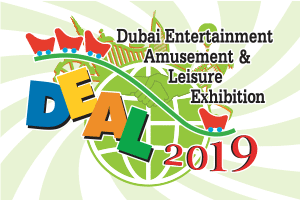 ---
Dubai Entertainment Amusement and Leisure Show is the no. 1 Trade Event for the Entertainment Amusement and Leisure Industries in the MENA Region. With more than two decades of experience the show has not only shaped the industry but has grown the industry, both regionally and globally.
DEAL 2019 will be held on 25th – 27th March 2019 at Halls 1, 2, 3 & 4 Dubai World Trade Centre and is set to elevate your business towards a new growth trajectory! So, it's time for you to fasten your seatbelts!


---
RAAPA EXPO is renowned for being an important meeting for leisure industry in Russia and CIS, a fair that brings together professionals, businesses, and institutions dedicated to leisure industry where buyers can update themselves on the new tendencies regarding the latest attractions. About 200 companies from Russia and over 20 foreign countries such as the UK, Italy, Canada, Mexico, Turkey, Belarus, Spain, Belgium, Germany, China, Switzerland, Poland, the Netherlands, etc. exhibit on the total area of 6,500 sq. m. Annually RAAPA EXPO is attended by over 4000 professionals. Together to the world of entertainment!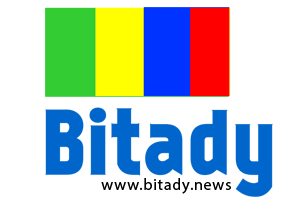 ---
Bitady, a virtual reality media company based in Hyderabad, India. Bitady believe virtual reality is the technology of future to make this world a better place, Bitady promote virtual reality to masses through digital publication bitady.news(Asia's first virtual reality news platform) , events, announcements, conferences, corporate collaborations, publications and more.

Bitady is the popular name in virtual reality community in India and Canada with number of partnerships with events and organizations. Mozilla, Asia AR & VR Summit, SwedenVR, VU Dream are few of them.

Bitady is expanding to help corporate and organization to help them to grow with virtual reality for service enhancement and management.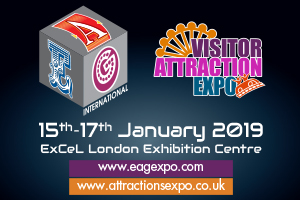 ---
EAG International & VAE 2019 15th-17th January 2019 ExCel London
Currently celebrating its 10th year, EAG International & VAE is a trade show like no other; it is owned entirely by the industry it serves and exists exclusively for the benefit of its exhibitors and visitors, many of whom play an active role in the show's development.
Originally an amusements and coin-op event, EAG International & VAE has grown to reflect a much wider leisure market. Many of the show's core visitors are operators of FECs and arcades, but nowadays the event also attracts operators of cinemas, bowling, leisure centres, holiday parks and family attractions- all seeking new incremental income and an opportunity to differentiate themselves from the competition. In short, EAG International & VAE is now focused on the wider out-of-home entertainment arena.
The 2019 event will feature the latest products from more than 200 manufacturers, an extensive seminar and educational campaign, plus unparalleled networking opportunities.
To register, visit www.eagexpo.com
---

---
The Innovation Leadership Forum (ILF) is a visionary and original Think & Do Tank which works with senior management teams to instil the confidence to lead and innovate, confidentially and responsibly, in the turbulent context of the 21st century. The three foundations on which the work builds are: a focus on people, a deep understanding of specific context, and a system-based approach. The ILF was set up by innovation philosopher, story teller and catalyst Dr Bettina von Stamm, creator of the Innovation Wave®, a tool for the facilitated assessment of innovation capabilities. Bettina is also author of four books: 'The Innovation Wave - Meeting the corporate challenge' (Wiley, 2002), 'Managing Innovation Design & Creativity' (2nd edition 2008), 'The Future of Innovation', with Dr Anna Trifilova (Gower 2009), and 'Innovation - Embracing The Path of Change to Create Value', (Lulu, 2013).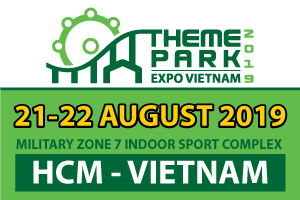 ---
"VIETNAM'S ONLY INTERNATIONAL EXHIBITION DEDICATED FOR THE THEME PARK, WATER PARK & ATTRACTIONS INDUSTRY
Meet all of Vietnam's Theme Park, Water Park, Gaming, Amusement Centres & Attractions Buyers here
Venue: Military Zone 7 Indoor Sports Complex Ho Chi Minh, Vietnam
Time: 21 - 22 August 2019
Connect with more than 3,000 Trade Buyers from these Industries:
Amusement Parks, Theme Parks, Attractions, Water Parks, Family Entertaiments Centers, Resorts, Museums, Aquariums, Zoos, Property Developers, Kids' Play Schools, Contractors for Amusement parks and Theme Parks, Contractors for Water Parks and attractions, Architects and designers for amusement parks and theme parks, architects and designers for Water Parks and attractions.