ntong Technology Takes You to the World of Virtual Reality
08

Mantong Technology Takes You to the World of Virtual Reality
By VR & AR Fair Committee


2017 Asia VR & AR Fair & Summit (VR & AR Fair 2017)
Date: March 8th-11th, 2017
Venue: China Import and Export Fair Complex
Website:http://www.vrarfair.com/engz/
Exhibitor: Guangzhou Mantong Electronic Technology Co., Ltd.
Booth Number: Y109

As one of the earliest 5D and 7D theater equipment suppliers in China, Mantong Technology has a head start in the development of VR hardware. And now their VR experience chain stores are not only emerging all across China, but all around the world. In an attempt to establish new contacts with worldwide potential business partners, next March Mantong Technology will descend on VR & AR Fair 2017 with their biggest sellers of VR equipment and multidimensional theaters!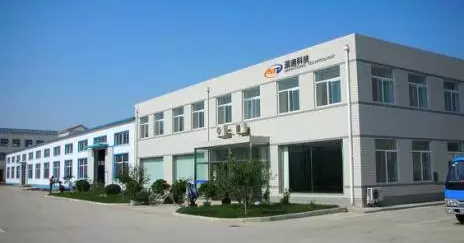 About Mantong Technology

− Founded in 2006, Mantong Technology now has established a complete VR equipment supply chain and a comprehensive service support system of technology and contents.
− They are always ready to send technicians to help their domestic or oversea costumers with installation, maintenance, technical training, venue management etc. Long-term assistance in operation is also promised.
− As a specialist in 5D, 7D, and 9D theaters, 9DVR and other arcade games, Mantong Technology is equipped with a factory of 5,000㎡and an exhibition hall of 1,500㎡.
− With CE and SGS certifications, their products are shipped to over 150 countries in Southeast Asia, Middle East, Europe, North America, North America, etc.



Besides Mantong Technology, there will also be many other leading VR & AR enterprises at home and abroad at VR & AR Fair 2017. If you want to find a suitable business partner to start a career in VR or AR industry, VR & AR Fair 2017 will be your best chance!





For more information about VR & AR Fair 2017 or China's VR and AR market, please refer to our official website or contact us through e-mail! Application to attend the show is also welcome!

Contact Person: Aileen Chen
Tel: 86-20-29806525
Fax: 86-20-82579220
WhatsApp:+86 15089702986
Email: grand.fi@grahw.com
Aileen2017@yeah.net