Asia VR & AR Fair Planned to Be Held in 2017
08

In 2016, VR undoubtedly has been buzz-worthy in the whole society. Now the VR & AR technology has been applied into all kinds of fields such as tourism, shopping, medical treatment, education, amusement, design, real estate, military industr


Great Market Potential of VR & AR Industry
In 2016, VR undoubtedly has been buzz-worthy in the whole society. Now the VR & AR technology has been applied into all kinds of fields such as tourism, shopping, medical treatment, education, amusement, design, real estate, military industry etc with an overwhelming development trend. It is estimated that VR & AR technology will usher its golden period in the next five to ten years, occupying for enormous market. Besides, the global leading enterprises will keep expansion with investments and acquisitions in VR & AR industry. For instance, the world-famous tycoons like Intel, Facebook, Google, Apple, Alibaba, Software, Tencent, Huawei, Xiaomi, JD have scheduled the VR industry as the key investment project and further enlarged the application field. With such enormous capitals, the VR & AR industry output is expected to reach as high as 120 billion dollars in 2020.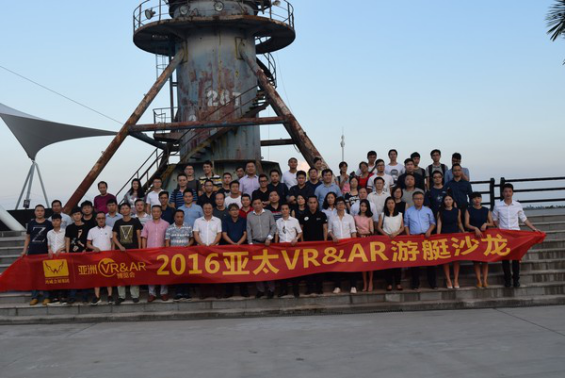 Asia-Pacific VR & AR Yacht Salon
Under this background, themed as 'Sharing Intelligent VR Technology, Ushering the Bright Future', 2016 Asia-Pacific VR & AR Yacht Salon was kicked off on October 25th, 2016 in Asian International Yacht City of Panyu District, Guangzhou. More than 80 distinguished VR & AR enterprises and 30 professional media are invited to attend the grand event. In the salon, they not only exchanged views on VR & AR industry, but deepened the mutual cooperation as well.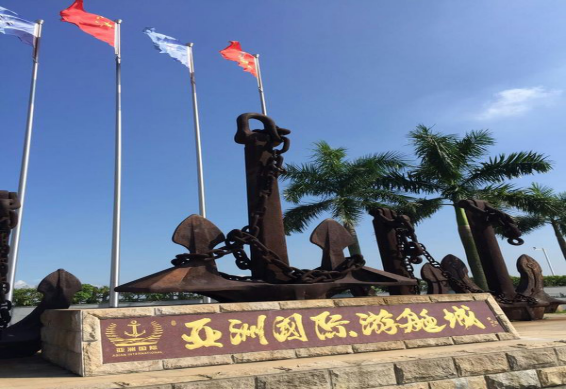 Two luxury yachts seated more than 80 VR industrial core figures. They talked and laughed, indulging in the atmosphere of joy. Except for the beautiful scenery along the tour can be enjoyed, several exciting water sports such as the motorboat and banana boat were very popular.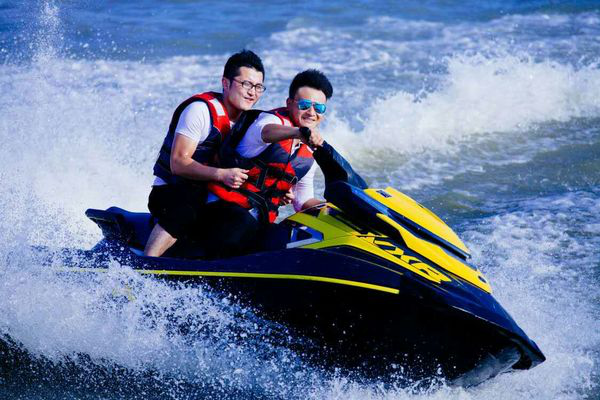 In the course of the yacht salon, more than 30 media specially interviewed the VR & AR industry bigwigs to share their rich industry experience and express their expectation on VR & AR industry. In the interview, the elites in this industry had wonderful analysis on the development potential of VR & AR, including presidents of Treno, Nined, Sealy, and the general managers of Universal Space, Movie Power, Longcheng Electronic Power, and CEO of the GM Studio AR, the Dream.VR, and other leaders of this industry.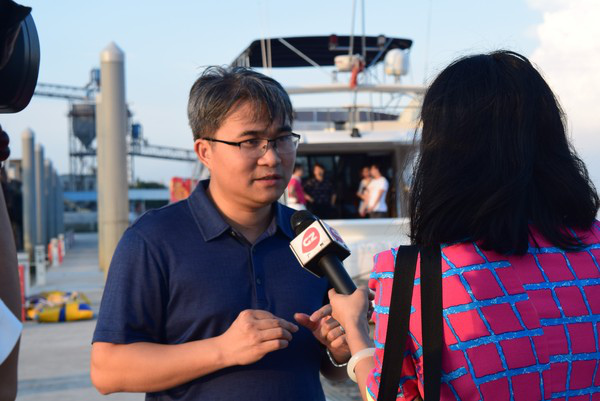 Exchange Meeting of 2016 Asia-Pacific VR & AR Yacht Salon
The exchange meeting of 2016 Asia-Pacific VR & AR Yacht Salon kicked off at about 6:00 p.m. The distinguished industry leaders had made speeches one after another, such as Mr. Wang Zhaoyun, the executive president of Guangdong Yacht Industry Association & president of Guangdong Grandeur International Exhibition Group , the executive president of GuangDong Association of Cyber Culture, Mr. Shi Jijian, the chairman of Panyu Animation Entertainment Industry Association, other representatives of the leading enterprises. They shared their valuable experience on the VR & AR industry, had brilliant analysis on the industry development. The majority of them firmly believed that the insiders should work together with strong team spirit, and have closer cooperation to achieve win-win development.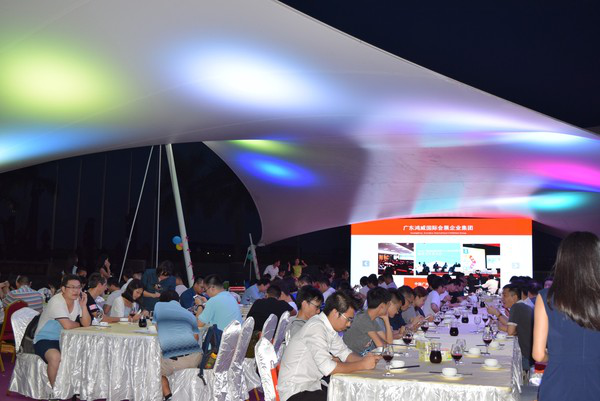 2017 Asia VR & AR Fair Being in the Schedule
2017 Asia VR & AR Fair is scheduled to hold three displaying tours, which are respectively in Guangzhou, Wuhan, and Africa. For the first tour in Guangzhou, the 2017 Asia VR & AR Fair will be concurrently held with 2017 Asia Amusement & Attractions Expo (AAA). The two expos will be ten halls spanning over 100,000 square meters and more than 600 exhibitors are about to display their VR & AR products on site, among which two halls are for Asia VR & AR Fair.

An International Exhibition Platform for VR & AR Industry
As the host unit of 2017 Asia VR & AR Fair, Grandeur International Exhibition Group hold the opinion that by gathering all VR & AR enterprises together to have deep insight into the future development of VR & AR industry, the VR & AR industry could be well promoted. Besides, it has successfully held innumerable grand exhibitions including China Guangzhou International Billiards Exhibition, China (Zhongshan) International Games & Amusement Fair, China Landscape, Garden, Greening & Better Living Fair, China (Guangzhou) Int' l Housing Industry Expo, Africa Int' l Expo for Leisure, Tourism & Urban Recreation, Guangzhou International Leisure & Recreation Expo, and other international exhibitions. These professional exhibitions are held every single year with high expectation. A vast number of exhibitors, buyers think highly of the exhibitions held by Grandeur Group while the governments and media show their full supports.

Contact 2017 Asia VR & AR Fair



Ms. Aileen Chen
Fax: +86 20-29806525
Email: Aileen2017@yeah.net