VR to Have a Profound Impact on Chinese Education
08

VR to Have a Profound Impact on Chinese Education
By VR & AR Fair Committee

China Actively Exploring the Possibility of VR-based Education
"The Milky Way is right above my head! And look, there is the Earth and a satellite," exclaimed a boy in a primary school of Nanjing, China. This excited little boy was actually having a VR-based lesson, studying the Solar System. However, this is not the first time China explores the possibility of VR technology in education.

For example, earlier in 2016, LeVR, which has long declared its ambition in education, chose New Oriental Education & Technology Group as its partner to co-develop VR-based lessons. Now you can gain access to their English lessons in the form of 360° VR video on Letv app. What's more, Beijing Normal University this December took initiative to cooperate with Beijing Film Academy and other VR professionals in order to build a virtual practice platform for their students. Moreover, VR-based lessons have been introduced to some state schools of Beijing, Qingdao, Haikou, etc, yielding enthusiastic responses from students , teachers and parents.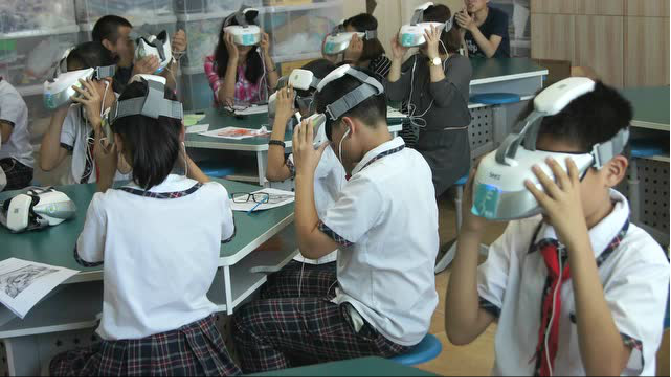 VR-based Education to Be a Global Trend
Even though the examples above are taken from China, this trend is global. According to the analysis of Goldman Sachs, VR and AR have great potentials to start a revolution in traditional education. A survey suggests that by 2025, the worldwide potential users of VR-based education will reach 15 million and the market scale of VR-based education will be up to 700 million dollars. In addition, according to a survey conducted by Samsung among over 1,000 U.S. K-12 teachers, 85% respondents agree that VR would have a positive effect on their students.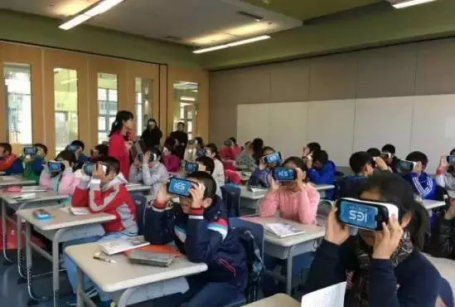 China, a Promising Market for VR-based Education
The potentials of VR-based education are unlimited, especially in this age of knowledge. According to Edtech Europe, the global expense on education is now growing by 8% annually (the yearly growth rate of global GDP is 4%), and predicted to reach 8,100 billion USD. It has also been pointed out in their survey that Asia is the region with the highest growth rate of 20% and will take up about 54% share of global education technology market. And China is expected to be at the epicenter of this growth.

In order to give a head start to their children in study, Chinese parents are now generously paying for quality after-school education. Statistics suggest that by 2015, the scale of China's supplementary education market has exceed 882 billion RMB. Edtech Europe has also forecast that by 2020 the educational expense of Chinese households will be 6 times more than now.

Besides, the Chinese government has as well attached great importance to education for the next generation. In 2015, the fiscal expenditure on education in China totaled 2,922.145 billion RMB, up by 10.6% compared with 2014. Therefore, it is very possible for the Chinese government to financially supports state schools to purchase VR equipment.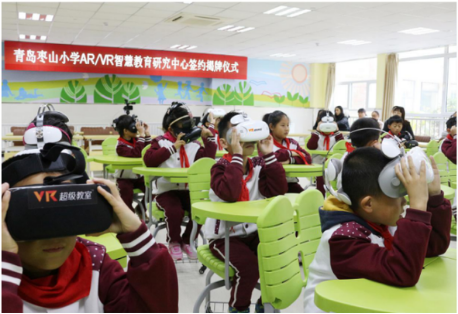 AR & AR Fair 2017 Helps You Explore Asian VR-based Education Market!
If you also want to enter this blue ocean of VR/AR-based education, please come to Asia VR & AR Fair & Summit 2017 (AR & AR Fair 2017) and find your business partner! Gathering not only the world's top VR/AR equipment and content suppliers, the show will also be attended by insiders of various fields, including education, real state, game and amusement, etc, looking for opportunities of business cooperation.

If you want to register as our exhibitor or visitor, or to know more about our show, please feel free to contact us!

2018 Asia VR & AR Fair & Summit (AR & AR Fair 2018)
Date: March 8th-11th, 2017
Venue: China Import and Export Fair Complex
Contact Person: Aileen Chen
Tel: +86-20-29806525
Fax: +86- 20-82579220
WhatsApp:+86 15089702986
Email: Aileen2017@yeah.net