Best Time to Explore Chinese VR Market
08

Best Time to Explore Chinese VR Market
By VR & AR Fair Committee

Compared with America and Japan, which respectively posses 67.7% and 17.5% of VR technology patents in the world, China generally makes little innovative technological contribution to the world's VR industry. But does it mean that China's VR industry is bound to be a lost cause? A wide variety of evidences have shown that there are still a good number favorable factors that are going to help China's VR industry to thrive.

A Promising VR Market to Promote VR Industry
The prosperity of an industry can never do without a strong market demand. It has been predicted that China's huge VR market potentials will be the main driving force for China's VR industry. According to iiMediaResearch, the VR market in China is expected to reach 5.66 billion RMB in 2016 and accelerate to 55.63 billion RMB by 2020. International insiders speculate that China could become the epicenter of the global VR market's growth.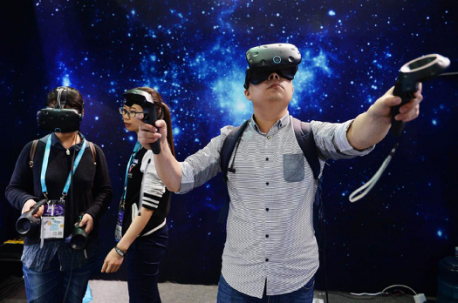 Governmental Supports to Accelerate VR Development
The concept of "VR" has became so popular in China that it caught the eye of no less than Chinese President Xi Jinping. This year at the G20 Hangzhou Summit, President Xi Jinping has emphasized on the importance of VR technology for the real economy. However, long before this conference, the Chinese government has included the development of VR in the national plan for technological innovation during the 13th five-year plan period. A goal has been set that by 2018, China's contribution to and influence on the international VR industry should be noticeably increased and the percentage of foreign patents should be raised to over 10%. The integration of VR technology with game and amusement, housing, etc, are especially encouraged by the government.
A Solid Industrial Foundation for VR Hardware Production
Widely known as the world's factory, China supplies most of the world's electronic devices, therefore, it has a solid industrial foundation for the production of VR hardware. With this advantage, Chinese VR equipment suppliers can response to market demand swiftly and efficiently mass-produce VR hardware to cut cost. According to statistics, there are now over 150 VR equipment development companies in China with over 100 types of VR headsets, among which VR boxes for smart phones are the most mature commercialized products.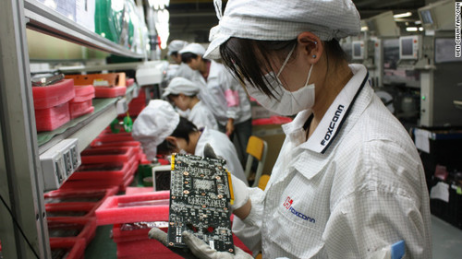 A Surge of Investment From Domestic Internet Magnates
As VR heats up worldwide, billions of capital from Chinese listed enterprises, especially from internet magnates, is marching into China's VR industry. This massive inflow of capital will ensure adequate fund to support the research and development of VR technology. For instance, Leshi Holding (Beijing) Co., Ltd. has set up a VR sub-company called LeVR specialized in content production, distribution, sales, etc. At present, LeVR is trying to raise 300 million RMB. After this round of financing, LeVR is estimated to be worth over 3 billion RMB, exceeding Beijing Baofeng Mojing Technology Co., Ltd., and become the most valuable VR enterprise in China.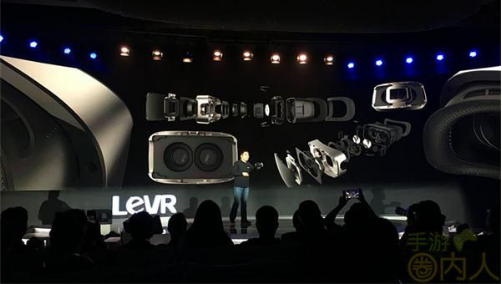 Increasing Communication With Oversea Insiders
In order to catch up with the development of international VR industry, Chinese investors and entrepreneurs are now actively promoting communication with oversea insiders. For example, recently an exchange meeting was jointly held by Greenlight VR, a market research and consulting company from America and VR Play, the biggest VR community in China, exploring current global VR market and Chinese VR industry. In addition, the imports of oversea VR technology and equipment are also strongly promoted by the government through financial subsidies.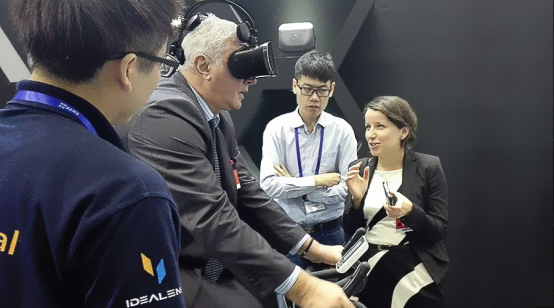 Speaking of international communication, next March worldwide VR professionals are going to gather at 2017 Asia VR & AR Fair & Summit (VR & AR Fair 2017) to seek for business opportunities. With 2017 Asia Amusement & Attraction Expo (AAA 2017) concurrently held under one roof, chances for business cooperation are unlimited.

If you have some cutting-edge VR products to showcase at the fair or want to look into Chinese VR market, please contact us to register as our exhibitor or visitor!

2018 Asia VR & AR Fair & Summit (VR & AR Fair 2018)
Date: March 8th-11th,2017
Venue: Import and Export Fair Complex, Guangzhou, China (Area B)
Web: http://www.vrarfair.com/engz/
Contact: grand.fi@grahw.com