WN CONFERENCE 2022
02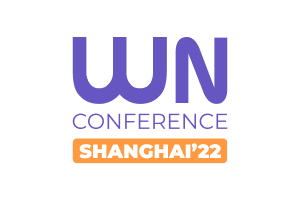 WN Сonference Shanghai 2022 is a hybrid B2B event for the gaming industry with a focus on China. The conference will take place on September 6-7.
The WN Online Conference will run on the WN Hub platform for a month from August 23 to September 23. The WN Shanghai'22 conference will be broadcasted on the platform during the actual event on September 6-7.
On-site visitors will experience tons of lectures and developer showcases, see the expo zone, meet publishers and investors, get the chance to find new partners from around the globe. The offline exhibition will be held in Shanghai.